Garage Door Service
Back To Our Services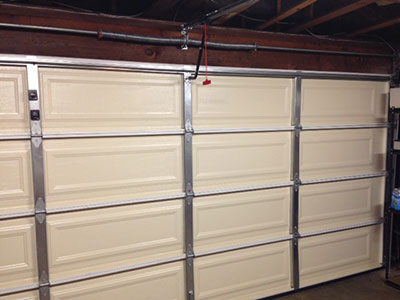 There are many different garage door service companies in the city of Anaheim. You can probably open the phone book and find a whole list of them. But if you are looking for the best garage door company in the area, there's only one. This is our professional garage door service. We are the best for many reasons. One is our same-day garage door service repair. With this service, we come out to your location to assist you the same day that you call. You will never have to wait days for help. We also have an emergency garage door service. Anytime you have a emergency with your garage door, give is a call, and we will be at your side even faster.
Our established company understands how important garage door services are. As the main entryway to the household, garage doors play a crucial role in your day-to-day activities. If you experience difficulty opening or closing the door, the safety reverse is not working, or the motor operates noisily, be sure to call in our expertise. We guarantee same day garage door service so you can continue enjoying the function and value of your unit. Plus, we offer the best garage door prices. Charges are reasonable for the friendly, effective, and prompt assistance that our skilled technicians can provide our lieu of customers.
We are a service company that can do all types of work on your garage door. We service residential garage doors, as well as commercial. There is no garage door service that is to big or to small for us to handle. If you need it done, we will do it for you. Whether it's a single garage or a whole line of garage doors, we have you covered.
Servicing garage doors in Anaheim is our business.
We have a spring service for broken garage doors that is very popular with our customers. Two types of springs exist--torsion springs and extension springs, and they are both risky for a homeowner to replace on their own. These springs have been known to injure people very quickly if the person doesn't have expertise in dealing with them. It is always best to call a professional at our garage door company to replace or install these springs for you.
We provide garage door maintenance service here in Anaheim. This service will keep your garage door in great working condition. Our professionals will come out and lubricate all the necessary parts of your garage door. We tighten all screws, and check all parts for problems that may be starting to creep in. If we find any problems, we'll make repairs right away so they don't become bigger issues down the road. Just call us up and we'll come take care of all your garage door needs.
We also service garage door openers, which are the perfect accessory to any garage door. These devices make opening and closing your garage door a breeze. We service many name-brand models, including Genie and Liftmaster. Not only can we repair these models, we can also install a new garage door opener for you. We carry some of the best models of garage door openers on the market. If you are looking for a great garage door opener service, call us today and we'll assist you right away.